---
Contact us
Contacting us is easy. Simply use one of the following to get in touch and we will get back to you as soon as we can.
Address:
Woodward Hale
38 Dollar Street
Cirencester
Gloucestershire
GL7 2AN
Telephone: 01285 659341
Fax: 01285 885511
Email:
Map:
Alternatively, use the form below to email us.
Partners: Vincent Cowling FCA, Vicki Oliver CTA, Mark Hewlett FCA
VAT No. 618417634
Memberships: ICAEW, No: 8508537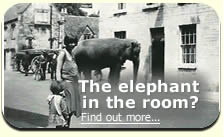 Call us now on 01285 659341