---
Accountants in Cirencester - Woodward Hale
Welcome to Woodward Hale, chartered accountants in Cirencester, providing a personalised service to local business owners and individuals. For help with any of your accountancy or tax needs, please give us a call. All initial consultations are free of charge.
Would you like...
Competitive fees
Helpful and up-to-date advice
Friendly and personal service
To reduce the burden of your paperwork
To pay less tax
An accountant who speaks plain English
Courteous and professional staff
A welcoming reception
Someone who takes a genuine interest
A trusted advisor
You would? Then let's talk.
Online Resources
Our site is packed with information to help you in both the Tax Zone and Business Zone.
If you need any other help at all, please just give us a call.
BBC Business News Headlines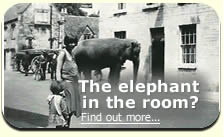 Call us now on 01285 659341